Wet nappies
The number of wet nappies you will expect to find changes in the amount of urine (wee) that you see over the first 7 days. Below is a guide to help you decide if your baby is passing enough urine (wee).
You need urgent help.
Go to the nearest Hospital Emergency (A&E) Department or phone 999
Urates (tiny orange or pinkish crystals) in the nappy after day 3 –see the picture below or a urates mark in the nappy larger than a 5p piece at any time
Blood in the nappy –a stain larger than the size of a 5p piece (see picture of nappy contents under pseudo menses).
Call your Midwife or (postnatal coordinator) for advice and support.
Day 1-2
2 or more wet nappies in the first 24-48 hours. The nappy will not feel heavy
You might see a small brick dust coloured mark in the nappy – urates- which should be smaller than a 5p piece
Day 3-4
3 or more wet nappies per day. The nappies start to feel heavier than before
Day 5-6
5 or more wet nappies per day. The nappy will feel heavy. If you want to check this then take a clean nappy and pour 3 tablespoons or 45mls of water into it. Pick it up – this is how a 'heavy' nappy should feel
Day 7 onwards
6 or more wet nappies per day
Urates
Urates, sometimes known as brick dust because that's what it looks like: tiny orange or pinkish crystals. They are harmless: they are salts in the urine, and tend to show up in the very early days. Most babies will pass them once only. They can be a sign your baby needs a little help to feed more often or more effectively. Ask your midwife.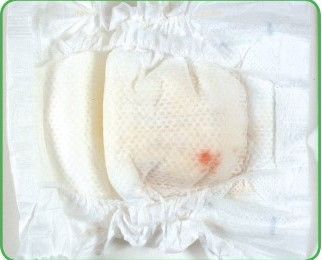 Pseudo Menses or False Periods
False menstruation or pseudo menstruation is harmless. It is a very light bleed from the vagina in some baby girls. It comes from the effects of your own hormones on her system, and it soon stops.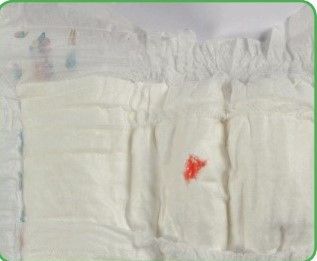 Nappy Wetness Indicator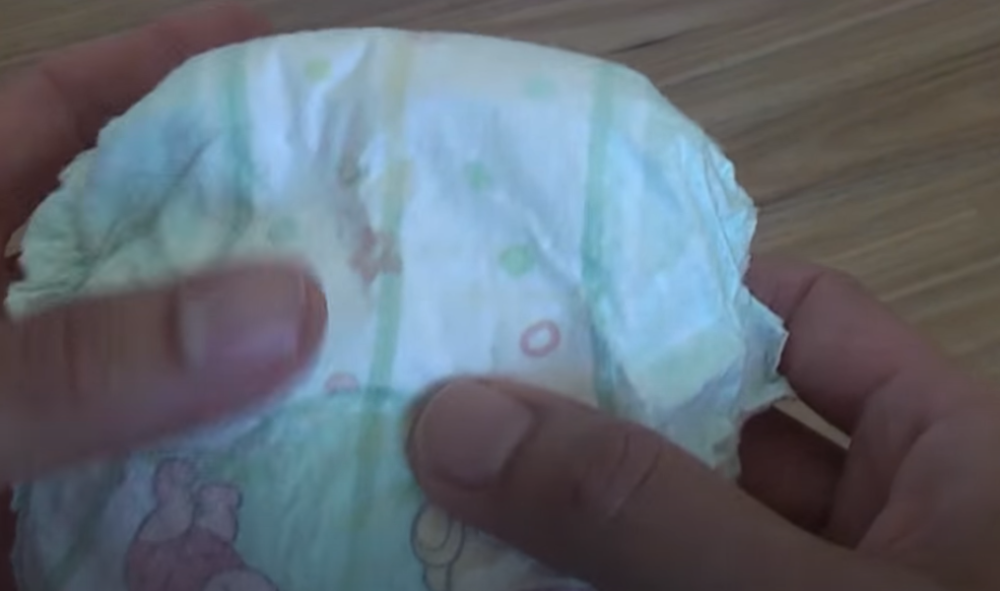 Some nappies include a line which indicates when the baby has passed urine. This can help parents to know how many wet nappies the baby has had.